The Principle games –
The first 3 games = friendly game or confidence game,
porcupine game to teach a yield from steady pressure and the driving game to teach a yield from rhythmic pressure.
These are the a.b.c's of the Parelli training programme along with the eight principles of natural horsemanship.
If one of the other games is not going so well – it's usually a problem with games 1-3.
Go back and fix that and you will find that you are back on track.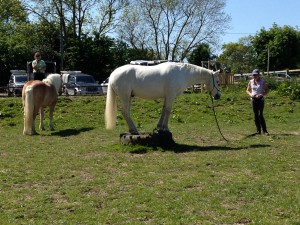 Also, I like to use the 8 principles as a diagnostic check list – it's a great methodical way of being able to solve your own problem and takes the emotion and frustration out of the equation when things aren't going as planned.