PARKFIELD  GETAWAYS – NEW FORMAT FOR 2018!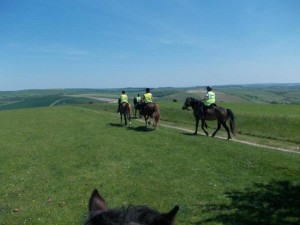 2 day breaks with your horse at my yard nestled at the foot of the Southdowns. Any level catered for. Focus on your horsemanship and have fun in a less structured way than a clinic.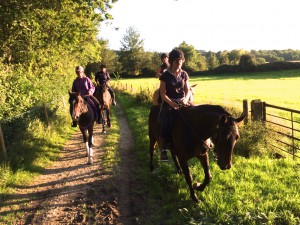 Option to stay for a 3rd morning and have a 2-3 hr escorted hack onto the South Downs.
Outcomes can include specific goals, trouble shooting, working toward longer term plans or even planning and filming auditions.
This is an ideal opportunity for exposing young horses to new environments with no
pressure, or for building confidence in horse and human in different situations and open
spaces.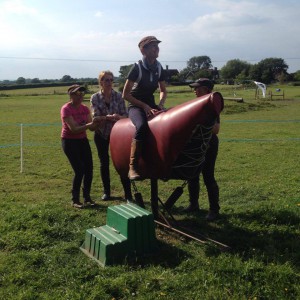 What you get:-
Individual or small group lessons each morning and afternoon.
Watch and learn from other lessons.
Self study time.
Observe me playing with and training my horses.
Use of playfield, arena and roundpens.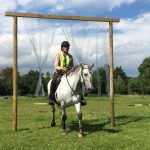 Cost: 2 Days South East Horsemanship Members: £120 for 2 days, non-members £140
*Optional* Day 3 – 2-3 hour escorted hack onto South Downs to end the Getaway.
Additional Cost: SEH Members £15, non-members £20.
Contact Kathy Spence for membership information kathybspence@googlemail.com
Free outdoor grass pens for horses.
Tea/coffee/cold drinks provided
Small group – Strictly limited so book early!
MAY: 25th/26th (Optional extra half day 27th)IMG_7941
JUNE: 29th/30th (Optional extra half day July 1st)
JULY: 27th/28th (Optional extra half day 29th)
SEPT: 7th/8th (Optional extra half day 9th).
Premier Inn and Travel Lodge located 10 minutes away in Burgess Hill and other
B & B/hotel/camping options available in the villages of Hurstpeierpoint, Hassocks and Henfield.
Please ask us for a list of accommodations previously used and recommended by other visitors.  We are also happy to put you in contact with other students in case you would you like to arrange a shared accommodation.