Enjoy three days with your horse in beautiful East Wittering with miles of sandy beach to ride and play on.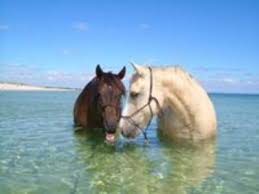 These were so popular in 2016, we just had to do them again!
Progress your horsemanship with a small group of like minded people. Play on the beach and when the tide is in,  have lessons or play in the play field or arena at our base yard.
Sessions will cover groundskills, liberty work and ridden.  Individually tailored to suit each student and the group as a whole.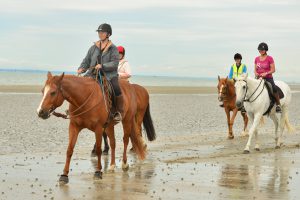 What you get: Individual and/or small group lessons at the yard or on the beach, use of play field, round pen and sand school, accompanied trips to the beach, opportunity to watch other lessons and self study time.
April 30th – May 2nd
July: 4th – 6th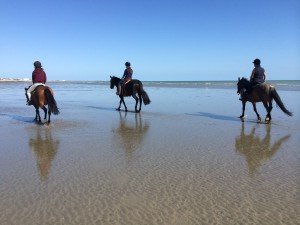 Tuition Cost:  SEH Members – £180 for all 3 days.
Non Members £200.
For membership info contact Kathy Spence at 
kathybspence@gmail.com
Horse and Human Accommodation:
Luxury B&B at Racing Seahorses.  Speak to Jacqui direct to book or to discuss options/rates. (prices may be subject to change).
jacquiandtony@racingseahorses.com
These rates include horse pen.
For students booking alternative accommodation  (for those on more of a budget, camp sites are available in the local area) –  horse pens are £10 per night payable direct to venue.
Relax in the evening with friends and chat about the day – Evening meals can be provided at Racing Seahorses for getawayers at an amazing rate of approx £10 per head for two courses plus a glass of wine or something soft to drink (offer includes those staying at camp sites etc).
Contact Elsa for bookings or info TMartinus.courses@gmail.com