Fun "Have a Go Day's" at




Parkfield Stables, Hurstpierpoint, W.Sussex


May 20th and August 4th 2018
11am – 3pm
Join us for horsey fun, cake and coffee!
Optional "have a go competitions" such as mini jumping,
obstacle courses and such such as barrel racing. Fun show class to start the day. Prizes and carrots!
All can be entered on line, liberty or ridden at any speed!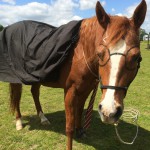 Fun prizes for you and your horse!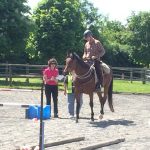 Rider places limited so book early.
Cost: South East Horsemanship Members £20
Non members £25
Contact Kathy at kathybspence@gmail.com for member info 
Profits from cake sales go to charity




Come along and join the fun even if you can't bring your horse.  All welcome and helpers need too!
Contact Elsa to book a rider place or let us know you're coming to spectate.
Please contact Elsa at TMartinus.courses@gmail.com
Spaces go very fast for these!