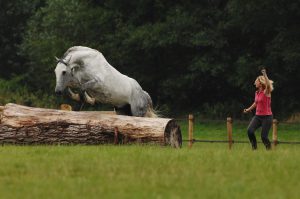 We appreciate that it is not always easy to access tuition or personal instructor support. Often times, just one piece of advice can help solve a problem and allow you to move on and progress. Video support does not completely replace hands on help but can offer a great interim solution especially for our overseas students.
Here's how to get video help:-
Film you and your horse and upload it to you tube or Facebook and email or private message the link to one of us.
Tell us clearly what your outcomes are and what you have tried so far.  Its best to focus on one thing that you are having trouble with or need help progressing. 
Terri – email to info@1withyourhorse.com or FB message to Terri Martinus 
Sara – email to devries@devires.plus.com or FB message to Sara de Vries
The "old fashioned" way is fine too. If you wish to send a hard copy dvd, please contact your preferred instructor for the postal address.
It is helpful if you and your horse are clearly visible in the film throughout and the light is good.
Distance Coaching options:
Single video assessment session £15