Obstacle Training Workshop – Saturday 7th April 2018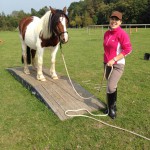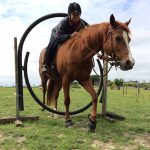 Practice with a variety of Trec styles obstacles and learn how to build confidence in your horse.  
Learn the simple skills to teach your horse to sidepass a log or back through a lane of poles or negotiate low branches, gates etc. 
Perfect for those interested in Trec, working equitation or just to build confidence.
We will start on the ground in the morning and build to the saddle in the afternoon for those that wish to ride and end with a fun "have a go" mock competition round. 
Cost: SEH Members £50, Non-members £60.
For South East Horsemanship membership info click here or contact Kathy at kathybspence@gmail.ccom
Time: 10am-4pm (approx finish time)
Free horse pens for use during breaks. Tea/coffee provided.
To Book: Contact Elsa Bridger TMartinus.courses@gmail.com for Parkfield Stables
(limited to 6 horses). 
Tea/coffee provided. Free grass pens for break times.
Contact Elsa to book TMartinus.courses@gmail.com